S/C/A/R/E/C/R/O/W is a main unit of Draculoids, lead by Korse (request confirmation?) in the heart of Battery City.
The Draculoids seem to be more efficent and well trained than the zone monitoring units.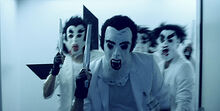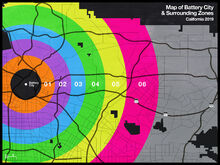 Right (top to bottom): S/C/A/R/E/C/R/O/W Unit Logo, Draculoids inside the compound (Sing music video), Map of Battery City
Ad blocker interference detected!
Wikia is a free-to-use site that makes money from advertising. We have a modified experience for viewers using ad blockers

Wikia is not accessible if you've made further modifications. Remove the custom ad blocker rule(s) and the page will load as expected.