Kobra Kid

Name:

Kobra Kid

Nickname:
Kobra, My Precious Child
Faction:
Killjoys
Gender:
Male
Age:
20-25
Features:
'GOOD LUCK' helmet, red jacket
Status:
Deceased [November 18, 2019]
Birth Date:
September 10th
Affiliates:
The Fabulous Killjoys
Weakness:
Shooting
Kobra Kid was one of the founding members of the Fabulous Killjoys, whose most distinguishing features include heavily styled blond hair and a red ray gun. He is the younger brother of Killjoy leader, Party Poison. He is played My Chemical Romance (MCR) bassist Mikey Way. His outfit consists of a red jacket with a cobra patch and a yellow shirt. He alternates between wearing a yellow helmet with the words 'good luck' on the screen and black aviator sunglasses.  
Kobra Kid is tall, fast, and loud. He is 'misunderstood', according to Mikey Way. He is also said to be a bad shooter.  
He, along with the rest of the Killjoys, died on the 18th November 2019, while at the BLI. Headquarters saving The Girl.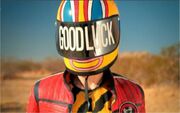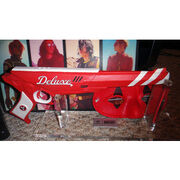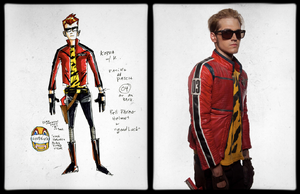 Ad blocker interference detected!
Wikia is a free-to-use site that makes money from advertising. We have a modified experience for viewers using ad blockers

Wikia is not accessible if you've made further modifications. Remove the custom ad blocker rule(s) and the page will load as expected.