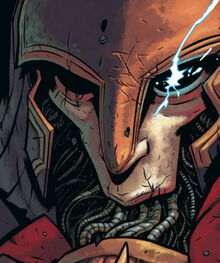 DESTROYA is a massive robot with an unknown history. The DESTROYA is thought to save the desert if ever powered up again. As seen in the comics, the girl can power objects by being near them and may possibly be able to power up the DESTROYA. She is also believed to be the DESTROYA by some people as she is called Massiah by them and the DESTROYA is regarded as a god like machine (by the porno droids).
Ad blocker interference detected!
Wikia is a free-to-use site that makes money from advertising. We have a modified experience for viewers using ad blockers

Wikia is not accessible if you've made further modifications. Remove the custom ad blocker rule(s) and the page will load as expected.